Style
It is our new tryouts for bathroom with industrial style. The significance of the industrial style is that every elements are always exposed that are wood, brick, cement and concrete.
Mostly there are no finishing in to it. Its usage begins in the early 21st century. In that period it covers trendier. In its look it is rustic which looks like an old industrial building. Using this kind of style we fix more elements to make up more perfect.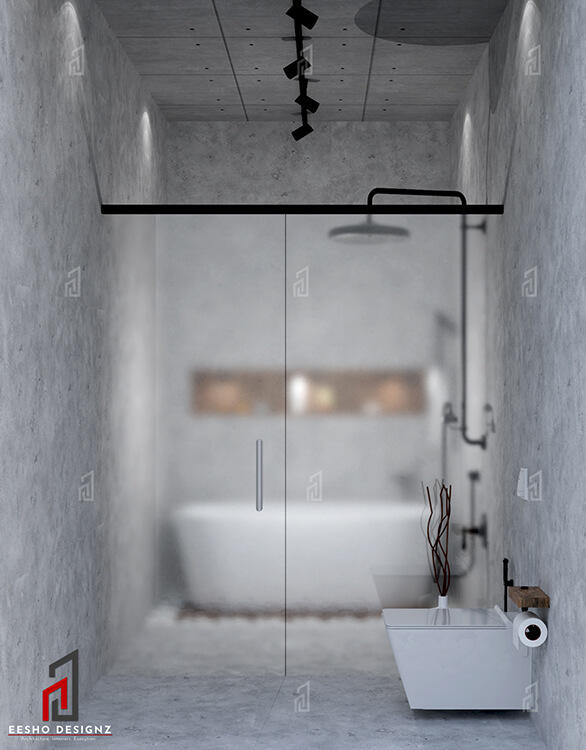 Design
By plan we separates it into dry and wet. We fix counter top washbasin with the wooden finish vanity cabin under it and in the bottom we fills with pebbles.
Coming towards the highlighted wall, we places rustic concrete finish tiles which comes under the industrial concept.
Overall ceiling is filled with the mild concrete texture. Normally we have to fix tiles in the bathroom but it is under industrial style so we fixes rustic concrete tiles.
To separate the wet area and dry area, we fixes glass partition. In the wet area we places a free standing bathtub with wooden flooring surrounds with pebbles.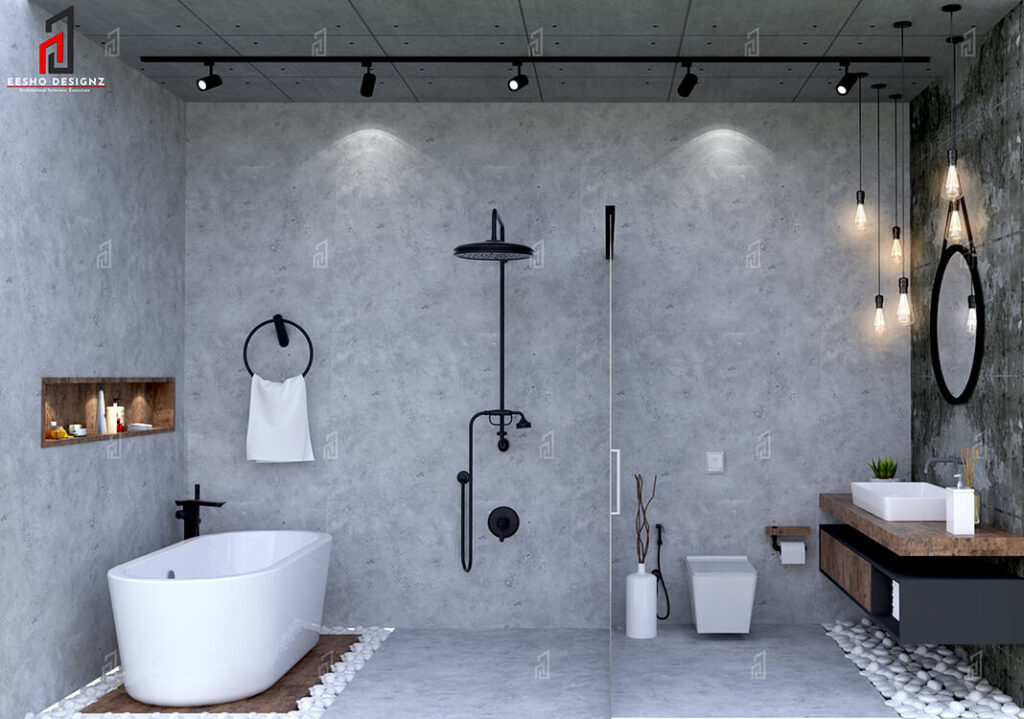 Provide niche with wooden finishing in the wall to keep things we need during the use. The important characteristics in the industrial style are concrete finish and wooden finish.
Lighting
For the expository look we used track lights. We applies a circle hanging mirror in the rustic wall. Lighting are not fixes under the normal hanging lights, it is filament hanging bulbs for aesthetics.
Location – Nagercoil
Type – Interiors
Area – 60 sq.ft
Status – Proposed